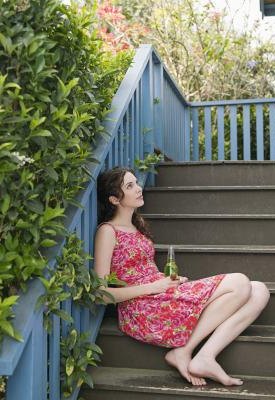 Overview
Maca root, a Peruvian plant, has been used for years to increase sex drive and energy. Some women find that using maca can help relieve symptoms of menopause, such as hot flashes, as well as pre-menstrual problems, such as abdominal cramps and headaches. Maca may also help reduce bone loss due to osteoporosis in menopausal women. Before taking maca as a dietary supplement, check with your health provider to receive professional advice.
Increases Sex Drive
Women report that consuming maca root stimulates sexual function and libido, according to the Memorial Sloan-Kettering Cancer Center. Experts theorize that sexual appetite increases because maca regulates levels of sex hormones in your body. In North America, maca use is increasing as women utilize it as an alternative way to boost sexual function. Although exactly how mace exerts its positive effect on sexual function is still unknown, research into the mechanism by which it acts is ongoing.
Pre-Menstrual and Menopause Symptoms
According to the American College of Obstetricians and Gynecologists, as many as 85 percent women of child-bearing age experience some symptoms of PMS, or pre-menstrual syndrome. Maca seems to have natural hormonal-regulating compounds and some physicians maintain that maca root is effective at relieving menopausal and PMS symptoms. According to HealthGuidance.org, it can help minimize mood swings, hot flashes, night sweats and other symptoms, by balancing and stimulating the production of progesterone, estrogen and testosterone in your body.
Increase Energy Levels
Supplementing your diet with maca may help increase your overall energy level through its content of nutrients. HealthGuidance.org reports that maca root contains beneficial amounts of minerals, carbohydrates and amino acids, which may help your cells produce and use energy efficiently and optimize many biochemical functions essential for the health of your tissues.
Antioxidants
Maca root also contains several natural compounds that are anti-oxidants, which help rid your body of free radicals. It's especially rich in a group of compounds called polyphenols that are found in many different plants. Over time, consuming maca polyphenols may reduce your risk of chronic disorders such as heart disease and lower the likelihood of developing cancer by protecting you from free radicals that develop when you're exposed to carcinogenic compounds and other potentially harmful agents.
Photo Credits:
Jupiterimages/Brand X Pictures/Getty Images
This article reflects the views of the writer and does not necessarily reflect the views of Jillian Michaels or JillianMichaels.com.